The real Aceto Balsamico di Modena IGP (PGI Balsamic Vinegar of Modena)
Balsamic vinegar of Modena, the perfect seasoning for food and vegetables, is certainly one of the most representative gastronomic products of Italy, with its peculiar sweetness and aroma, far from the sour and anonymous flavor of common wine vinegars. Its dark brown colour, its pleasing aroma, its smooth density that lingers on the lips, make it unique.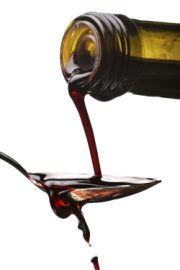 The noble balsamic vinegar of Modena, appreciated in the whole world, originated in the antique northern dukedom of the Este family many centuries ago. It was often given as a prestigious gift to noblemen and royalty of the time.
Made of high quality selected grapes and cooked grape must, it is slowly fermented in barrels made from different types of wood, which give the product its typical scent. The final result is a well balanced combination of sweet and sour which, together, form an extraordinary taste: a unique taste, protected by the European Union as PGI product (Protected Geographical Indication).
The versatile use of balsamic vinegar in cooking or as a dressing for vegetables and salads makes it one of the most sought-after Italian products and Agritalia offers you a wide range of aged, semi-aged, and matured varieties, to go with your favorite foods.
Furthermore, Agritalia can also claim the production of a superior Balsamic Vinegar, a 100% organic product without the addition of sulfites and caramel.